If there were one single character trait that most people are looking to avoid in 2019—it is being BUSY.
The tasks on your plate continue to pile up.

You consistently feel overwhelmed even when you know you should be able to relax.

You keep Saying "yes" to too many things that are clearly not priority.
Schedule "Clarity Seeking" Time!
This is what most productivity gurus are referring to when they suggest you focus on your "big rocks".
Everyone should be able to crush their goals and their duties for the day, but the problem is that they have no clue what they should be focused on and thus simply spread their time throughout the day with whatever happens to come across their email or desk.
So what exactly is "Clarity Seeking Time" and how should you go about incorporating the habit?
Clarity seeking time is a regularly scheduled appointment on your calendar with yourself to work on your business (or yourself). These allow you to clear your head, envision the future, think strategically, and focus on what's most important.
Without this time set aside to think about what needs thinking about, you will remain a victim of activity. Trapped in your to-do lists, strangled by everyone else's priorities, and suffocating in calls and meetings.
And for all the business owners out there, this means less time to focus on your accomplishments, business strategy, key partnerships, and valuable relationship building for your new products or marketing sprints.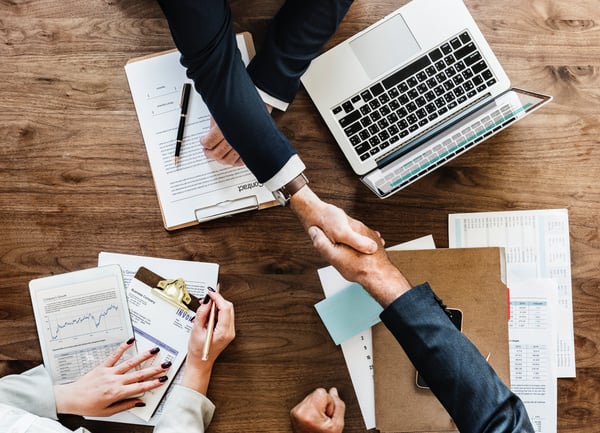 Without clarity, we burnout much easier and faster. In contrast, those with a clear mind and vision outperform their peers and competition on a consistent basis.
Because taking time to focus on the actions that will return the best on your attention (ROA) light a clear path to surrounding ourselves with the right people and resources to unlock our potential.
Yet, clarity without focus is marginally potent.
This means putting on blinders and muffs so you won't chase everything bright and shiny and you won't be able to hear the sweet songs of the sirens.
Without focus on your clarity breakthroughs, you will more than likely fall prey to abandoning your important projects for small, quick, meaningless wins.
Looking To Lead People, Better?
Making Your Clarity Habit Stick
Here are some tips for making your clarity seeking stick:
It's best to get away from the office, noise, or electronics so you won't be interrupted.

Consider a daily walk or Sunday morning coffee shop session.

Whether you commit to 15 minutes daily or 1 hour weekly, the most important thing is to stay committed to a consistent day, time, and location.

Put the appointment with yourself in your calendar and alert others to respect your time. Do not give this low priority. (common mistakes amongst start-ups)
Be vigilant about working on the business. Do not work in the business, i.e., making calls, checking off your to-do list, and other routine tasks.

These sessions are for thinking, seeing things clearly, and restoring your confidence and purpose.

Always turn off email and social media notifications. Sitting with a blank notebook can be one of the most effective ways to capture your thoughts without the mental interruptions and temptations of social media.
If you're stuck, ask yourself, "What is the most important thing I should focus on this week?'

For example, contacting that Inbound Marketing company may be the most important since it will generate new leads and clarify your company's offering.

If you come up with ways to automate more of the business, then share them with your team and ask them their thoughts on implementation.
Encourage all members of your leadership team to take daily, weekly or monthly clarity sessions.

Have them share their ideas and create the agendas for your weekly meetings.
Look at your calendar right now and schedule your next clarity session.
It's in our moments of clarity and focus that our success comes to be.
No one ever changed the world answering emails and messaging their team in Slack.
---
Need some insurance clarity?